Coger Theatre in Craig Hall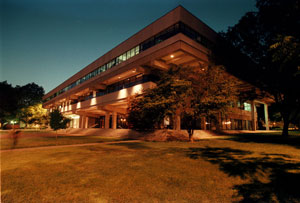 With a seating capacity of 500, the 40 foot proscenium house of Coger Theatre located in Craig Hall, is center stage to Missouri State Theatre ad Dance Department. The department stages seven major productions a year, including contemporary and period plays, musicals, dance concerts, and performances for children.
Missouri State's top students are accepted in graduate programs and receive assistantships or are admitted to advanced level courses in professional schools. At all levels, former students are working in every phase of dance, theatre, film, and television. Some notable examples include Kathleen Turner, John Goodman, and Tess Harper.